Archive for April 12th, 2009
Happy Easter to everyone!  That means it's the end of Lent.  Whew.  This year was tough.
I ended up keeping up with no eating of red meat, no drinking of sweet tea, and of course no shaving or haircuts.  I'm definitely not doing the latter again.  Damn it sucked.  And I'm amazed I made it.  The image below is my best attempt to chronicle the no shaving/haircut struggle. Yikes.  I know it's ugly.  And I heard plenty of jokes along the way.  But maybe you have some new material.  So if you feel so inclined, let's hear it…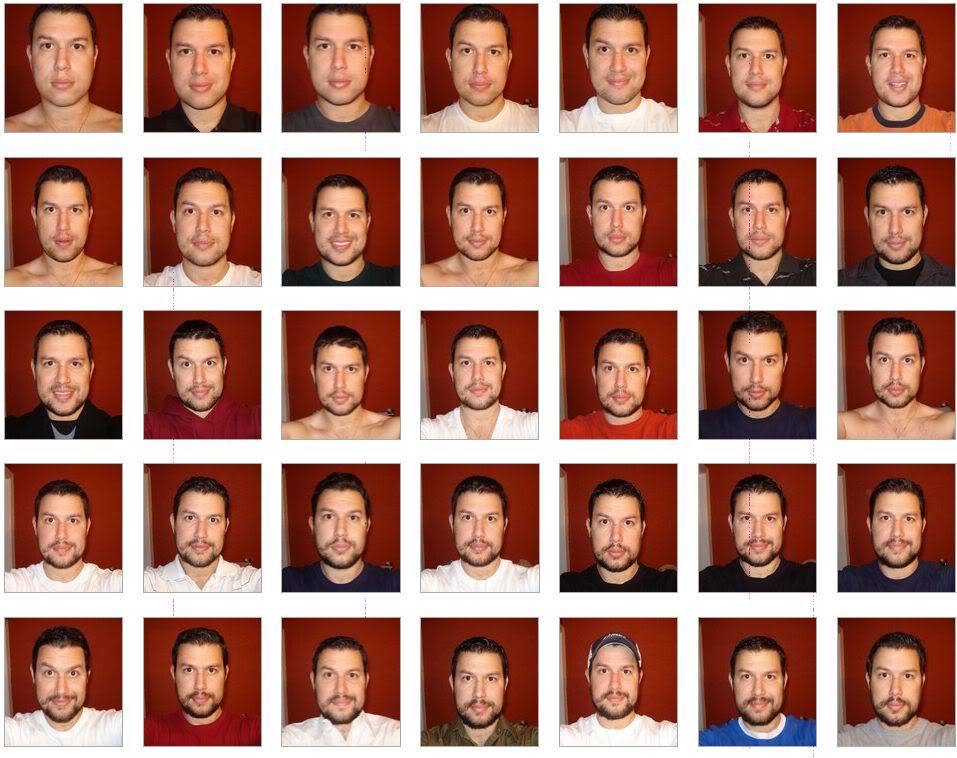 Anyway, I'm off to get a haircut.  And dinner will consist of a nice thick, juicy steak.  Washed down with an ice cold glass of sweet tea.  Hmmm.  It just occurred to me that being Easter and all, maybe some businesses to help me accomplish these things could be closed.  Crap. 
-Dave Q.