Archive for November 3rd, 2009
I think panties are pretty awesome.  Kind of like gift wrapping.  Anyway, I imagine this would be the result if a Victoria's Secret model ever asked for an IT geek to design her a new pair of undies.  Definitely some geek appeal here.   Add to it that most geeks probably live in their parents basement and have probably never been with a woman, you have written instructions for them!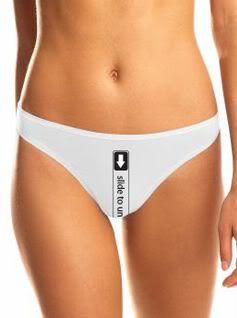 Imagine if they come with a wifi option?  So much potential…
-Dave Q.