A long December and there's reason to believe
Maybe this year will be better than the last

-Counting Crows, Long December
I can't say that I'm too upset about 2008 coming to a close.  It's been a somewhat rough year at different times for me.  And after doing a lot of soul searching, I look forward to the opportunity to start 2009 with a clean slate.  A fresh start is just what the doctor ordered.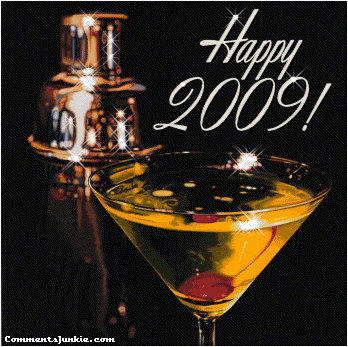 So I wish everyone out there a very happy 2009!  Be safe on New Year's Eve, especially if you're out there driving amongst all the drunkness. Until next year…
-Dave Q.
6 Responses to "A Long December"