February 13th, 2008 | Author:
Dave Q.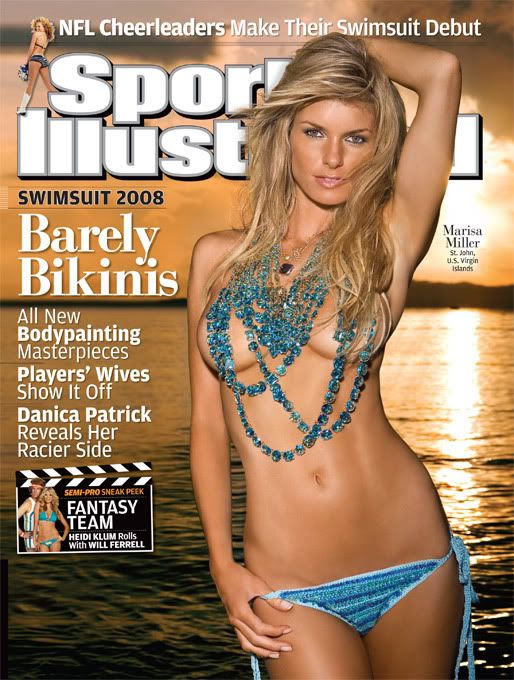 God bless those guys at Sports Illustrated. It's decisions like this that make me proud to be an American. Yes, folks. Seeing a half naked Marisa Miller gets my patriotic juices flowing.
-Dave Q.
Today's Deep Thought
If someone told me it wasn't "fashionable" to talk about freedom, I think I'd just have to look him square in the eye and say, "Okay, YOU TELL ME what's "fashionable." But he won't. And you know why? Because you can't ask someone what's fashionable in a smart-alecky way like that. You have to be friendly and say, "By the way, what's fashionable?"