Last night I was playing some pretty solid defense in the outfield.  And since it was the last game of the season, I asked to play an inning at shortstop.  Well, ladies and gentlemen, God doesn't want me to play shortstop.  Ever.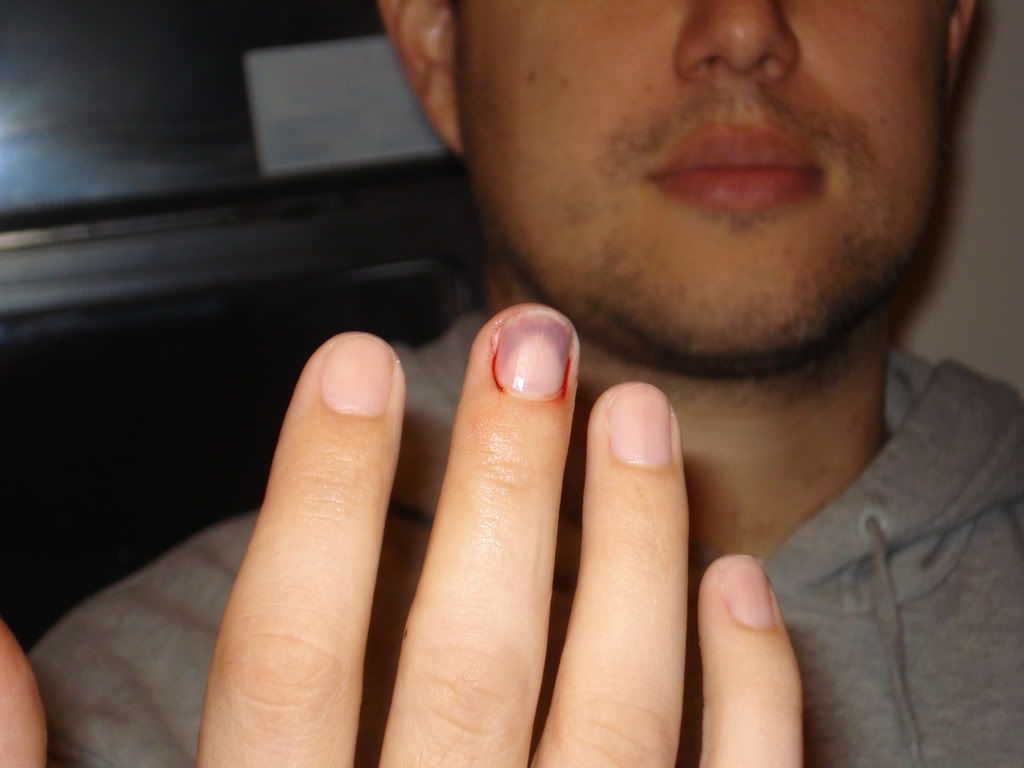 It was a funky play.  Nothing cool about it.  I was basically taking a relay throw back from the outfield.  The throw bounced just short of me and came up and drilled me in the right middle finger.  I picked up the ball, threw it back in, and then looked at my hand where I found blood everywhere (my friends told me there was a trail of blood leading to the bathroom).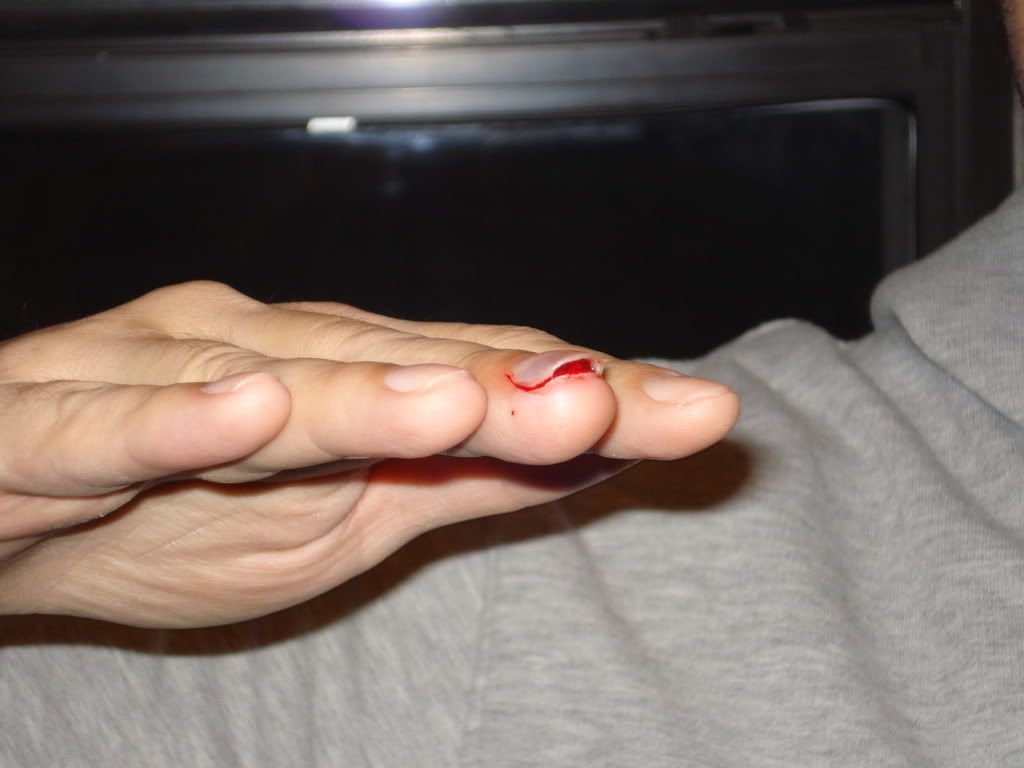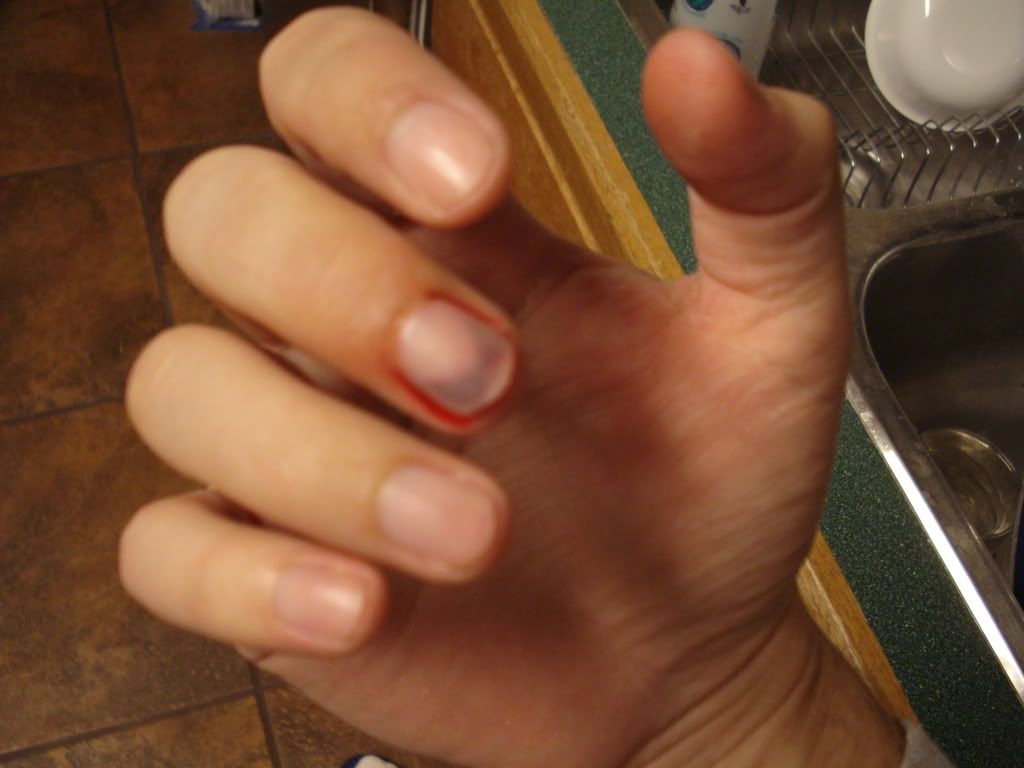 I thought the extent of the injury was that the nail on my finger got pushed up by the ball.  So at worst, I figured, I would just be losing the nail.  But the wound never stopped bleeding.  So I went to the doctor this morning and the found that the reason the nail on the finger was being pushed up was that a bone in my finger broke and was forcing the nail up.  Sucks, don't it?
Here's one of the x-rays in case any of you know how to read one.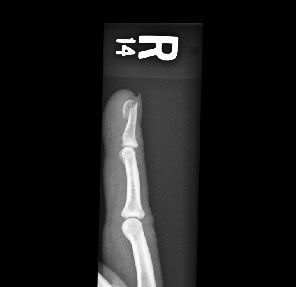 Anyway, I have an appointment tomorrow with a hand surgeon.  I'm hoping surgery can be avoided, but I just don't know.  If they have to cut my finger open, then I can kiss my dreams of being a hand model good-bye. 
***UPDATE***
Surgery was successful.  Typing will be difficult, though.  I wish I had some voice recognition software for this.  But anyway, my finger is numb and I have some vicodin waiting on stand-by.
17 Responses to "The not so "soft" side of softball."