Archive for November 5th, 2008
So Barack Obama is the newly elected President of the United States.  And although I don't trust the guy, he is my nation's leader.  And I will support him for as long as his decisions allow me.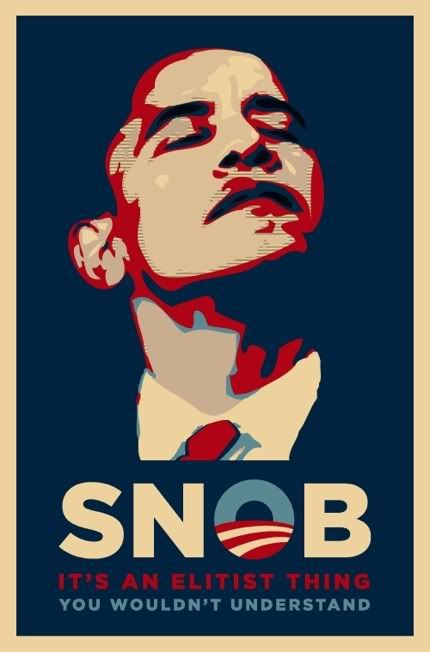 For the record, I'm glad Obama is a snob.  I expect the leader of the greatest country on Earth to be pretty cocky.  So at least he's got that down.  And now he's got 4 years to convince me he is worthy of my vote next time.  But the one thing I truly look forward to in an Obama presidency is that all my liberal friends will finally stop whining about everything.  In that case, silence is golden.  Thanks, Barry!
-Dave Q.