Archive for October 10th, 2008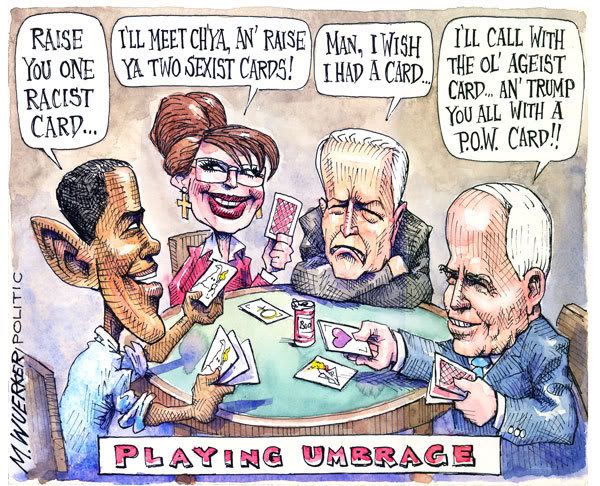 Thanks to my friend Gabe for sending this one to me.  You gotta love political cartoons.  Especially when they hit both parties.
Not sure if it's a good thing or a bad thing to be Joe Biden.  Clearly the least interesting person participating in the most interesting election.  He ranks somewhere between Michelle Obama and Bristol Palin.
-Dave Q.