Archive for October 29th, 2008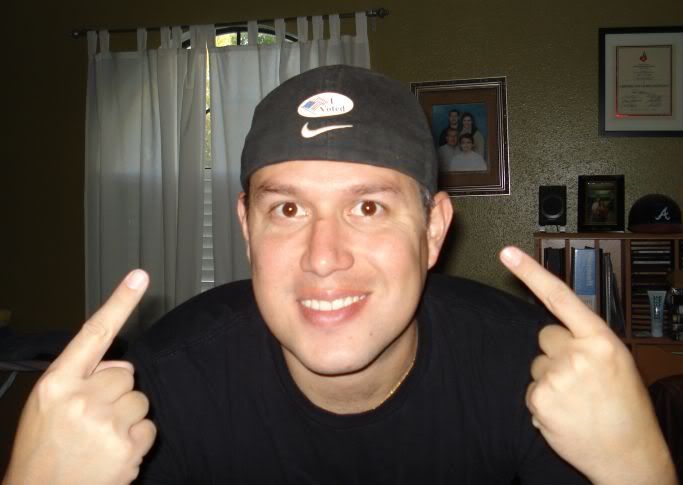 Well ladies and gentlemen, I'm done.  I have participated in this historical election.  I can look back years from now amd say I played my part.  Want proof you say?  Well, explain the "I Voted" sticker on my hat, Columbo?
So how many of you are slackers (like I'm betting my sisters are) and haven't stood up to the plate and voted?  How many of you are waiting until Election Day?  How many of you don't want to vote for either of these jokers?  How many of you put me in as your write in?
-Dave Q.