Archive for April 1st, 2008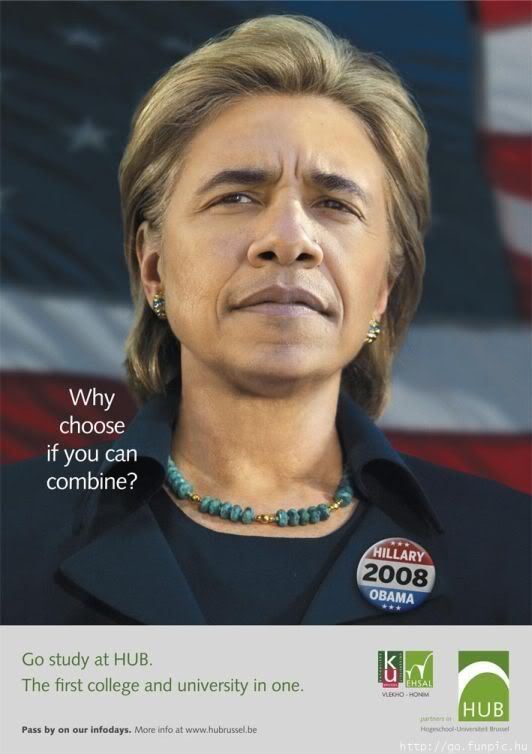 Since this has been dragging on and on, you knew this was bound to happen. And you know democrats would love to see a dream ticket of Clinton/Obama. Or is it Obama/Clinton? Who cares. All I can tell you is that the picture above is a Dems wet dream right about now.
Is it Barack with a bad haircut? Or a better looking Hillary? Your call, my fellow Americans.
-Dave Q.